3 Saturday Incidents for NH Fish and Game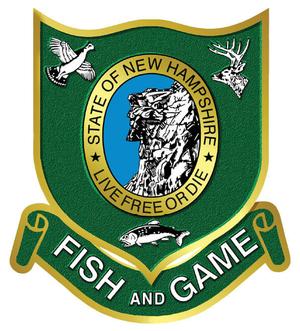 Bartlett: On Saturday, August 22, at approximately 10:40 a.m. 911 Dispatch received a call for assistance for an injured hiker on the Table Mountain trail in Bartlett NH. The hiker was identified as Mark Burzynski from Campton NH. Mark was hiking with his wife and two other hiking companions. The group was hiking down from the summit of Table Mountain when Mark slipped and injured his knee. He was unable to bear weight. His hiking companions called 911 for assistance. NH Fish and Game responded along with member of the US Forest Service and Lakes Region Search and Rescue. The rescuers arrived at Mark's location at 1:05 p.m. Mark was loaded in a litter and carried to the trailhead parking area arriving at approximately 3:00 p.m. No further information is available at this time.
Berlin: During the late morning of Saturday, August 22, 2020, A Rhode Island man sustained significant injuries after rolling his rented UTV (Utility Terrain Vehicle) on a trail in Jericho Mountain State Park. At approximately 11:15 AM, authorities received a call for help in reference to a crash that had occurred on the Buford's Way Trail. Personnel from Berlin Fire and Berlin EMS subsequently responded to the scene and located Salvatore Guido, 49, of Westerly, Rhode Island suffering from multiple serious but non-life-threatening injuries. Guido was transported from the scene via a specially equipped off road rescue vehicle provided by the Berlin Fire Department and subsequently taken to Androscoggin Valley Hospital in Berlin by Berlin EMS for further evaluation and treatment.
This incident was investigated by a responding NH Fish and Game Department Conservation Officer. Guido was found to be wearing a helmet, eye protection and safety restraint at the time of the incident. Guido was found to be a novice rider as it related to UTV operation, and the crash was precipitated by hitting a rock while negotiating a downhill slope.
Bean's Purchase: On the afternoon and evening of Saturday, August 22, 2020, rescue personnel worked to assist a hiker out of the woods who had injured himself during a fall on the Appalachian Trail. Shortly after 5:00 PM, Conservation Officers from the New Hampshire Fish and Game Department were alerted to a rescue call placed for a hiker who had slipped and sustained a significant arm injury during a fall. The patient, Alan Harzewski, 47, of Meriden, Connecticut was reported be in significant pain and requesting medical aid to assist him in getting out of the woods. Upon receiving the call, authorities worked to pinpoint Harzewski's location and formulate a plan for his extraction. Conservation Officers were able to speak with Harzewski and a hiking companion and determined them to be in the area of Mount Carter, approximately 5 miles from the nearest road. Harzewski was given directions on slinging and immobilizing his injured arm, as well as a route to take to get out to Route 16 in Gorham. Harzewski was then directed to begin hiking toward the road while additional resources were obtained.
Conservation Officers called on the assistance of several members of the Androscoggin Valley Search and Rescue Team (AVSAR) to provide medical expertise and assistance to Harzewski. These volunteers assembled in Gorham and hiked up the Stoney Brook Trail, making contact with Harzewski and his hiking companion at approximately 9:40 PM. Harzewski was subsequently evaluated and provided with additional aid before being escorted out to Stoney Brook Road. The rescue party arrived safely roadside at approximately 10:15 PM. Following the rescue, transportation was arranged to get Harzewski to Androscoggin Valley Hospital in Berlin for further evaluation and treatment of this injuries.
Harzewski was found to be a well-prepared and experienced hiker who had been the victim of an unfortunate injury sustained during a common hiking accident.
Source: NH Fish and Game Press Release
https://www.conwaymagic.com/wp-content/uploads/2022/08/conway-magic-logo-300x216.jpg
0
0
Gino
https://www.conwaymagic.com/wp-content/uploads/2022/08/conway-magic-logo-300x216.jpg
Gino
2020-08-24 15:18:26
2020-08-24 15:18:26
3 Saturday Incidents for NH Fish and Game