A 9 Year Old Girl from the Mount Washington Valley has created a "Birthday Program" for Merriman House Residents at Memorial Hospital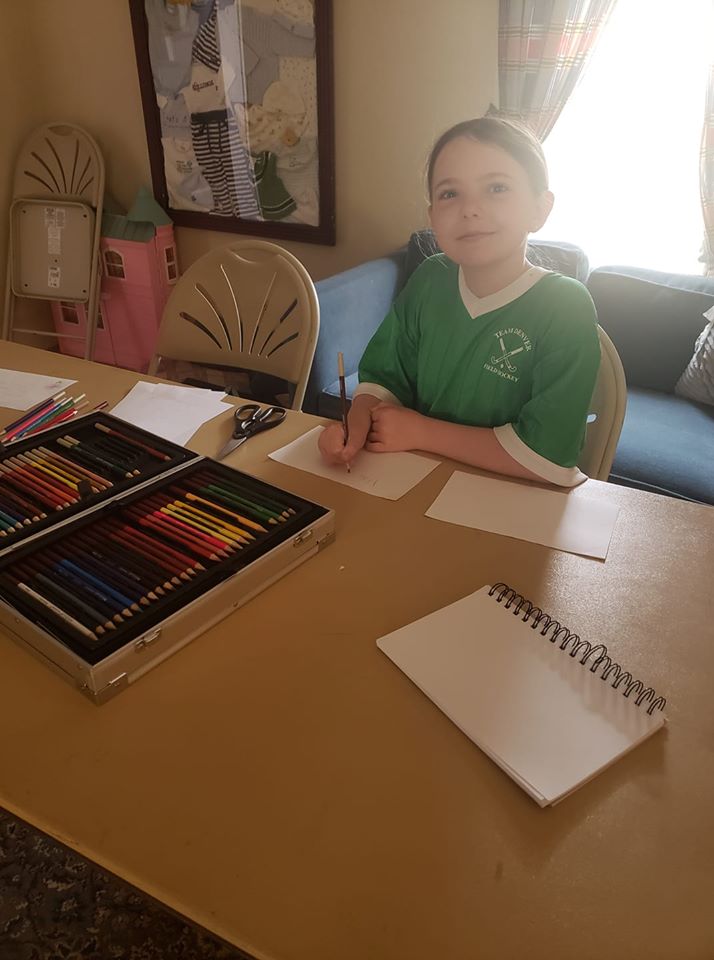 Brittney Bossidy is only 9 years old and when the coronavirus pandemic started Brittney took it upon herself to reach out to Memorial Hospital, because she wanted to make sure that the residents at their nursing home, The Merriman House, were being recognized on their birthdays since they couldn't have any visitors. Brittney arranged a "Birthday Program" where she and her family are making flower arrangements and cards for residents to celebrate their birthdays. She's even reached out to Ruthies Flower Shop and Shaw's Supermarket and they have donated the flowers and vases. Brittney is definitely a go-getter and her parents, Sherri and Eric, couldn't be more proud. She's already made 6 deliveries!
Brittney was Gino's guest on the Magic Morning Show earlier today, click below to listen to the interview.
(NOTE: We have received reports of audio issues from iPhone users, please let us know if you have any issues and what platform you are listening on at office@wmwv.com – Thank you for your understanding!)
To learn more about the MERRIMAN HOUSE go to MAINEHEALTH.ORG
https://www.conwaymagic.com/wp-content/uploads/2022/08/conway-magic-logo-300x216.jpg
0
0
Gino
https://www.conwaymagic.com/wp-content/uploads/2022/08/conway-magic-logo-300x216.jpg
Gino
2020-05-15 13:54:31
2020-05-15 13:55:17
A 9 Year Old Girl from the Mount Washington Valley has created a "Birthday Program" for Merriman House Residents at Memorial Hospital