Actress Justina Adorno from FX's Mayans MC joins Gino on the Magic Morning Show – 03/23/2021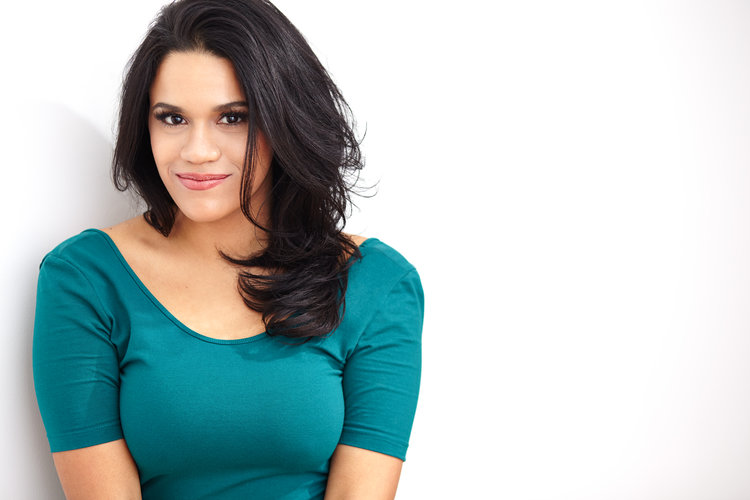 Actress and Vegan/Animal Rights Activist Justina Adorno joined Gino on The Magic Morning Show today to tell us all about her NEW "edgy" role in the third season of FX's Mayans M.C. (Tuesdays at 10pm ET/PT on FX and next day on HULU). For those who do not know, Mayans M.C. takes place in the same fictional universe as "Sons of Anarchy." Click below to listen to the interview!
MORE ABOUT MAYANS M.C. –
Mayans M.C. follows the life of Ezekiel "EZ" Reyes (JD Pardo), a newly patched member of the Mayans M.C. charter on the Cali/Mexi border. Once the golden boy with the American Dream in his grasp, EZ and his brother Angel (Clayton Cardenas) are closer than ever after uncovering the truth behind their mother's murder while their father Felipe (Edward James Olmos) struggles to reconcile the choices he and his sons have made. Additionally, the Mayans seek vengeance on their rivals, the Tijuana M.C. Vatos Malditos, after a surprise attack on their club. When the smoke clears, they discover the body of a Sons of Anarchy Motorcycle Club Redwood Original – there will be hell to pay. Michael Irby, Raoul Max Trujillo, Richard Cabral, Emilio Rivera, Sarah Bolger and Sulem Calderon also star in the gritty motorcycle drama. Mayans M.C. was co-created by Kurt Sutter and Elgin James. The series is executive produced by James, Michael Dinner and Sutter.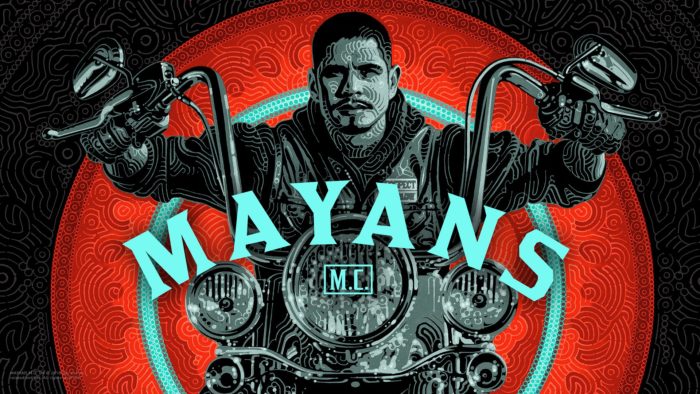 MORE ABOUT JUSTINA –
Born in the Bronx, NY to Puerto Rican, Adorno got her elementary education as a student in Catholic school where she developed the understanding that the world was based on storytelling, either in a religious or a non-religious way. As a pre-teen she moved with her mother to South Carolina and attended a magnet program for acting called PCA (Palmetto Center for the Arts) where she fell in love with theater and later auditioned and attended South Carolina Governor School for the Arts and Humanities to fully begin her pursuit in acting. She attended Coastal Carolina University, graduated with her BFA in Acting and moved back to NYC. While in NYC, Justina booked a couple of national commercials and appeared in NBC's 2016 Diversity Showcase.
She landed a few roles, one of them being the crime drama Netflix series, based on the Russian film The Major, "Seven Seconds," where she played 'Jasmine,' a reoccurring role. In 2019, she joined the Eva Longoria produced provocative drama, "Grand Hotel" which aired that summer on ABC. While being a short-lived show, Justina enjoyed playing the role of 'Yoli,' a character discovering her sexuality and coming into her own by being comfortable in her skin despite the constant comments about her weight. In early 2020, Justina played the part of 'Steph' in The CW's sci-fi TV drama "Roswell: New Mexico."
When she's not working, she enjoys cooking vegan meals, volunteering at animal shelters, speaking up for animal rights and spending time with her pets Catsby and Penni. We would love to arrange an interview with Justina to discuss her new role on Mayans M.C. and her upcoming projects.
https://www.conwaymagic.com/wp-content/uploads/2022/08/conway-magic-logo-300x216.jpg
0
0
Gino
https://www.conwaymagic.com/wp-content/uploads/2022/08/conway-magic-logo-300x216.jpg
Gino
2021-03-23 10:21:52
2021-03-23 10:22:33
Actress Justina Adorno from FX's Mayans MC joins Gino on the Magic Morning Show – 03/23/2021