Author of PIE ACADEMY, Ken Haedrich joins Gino on The Magic Morning Show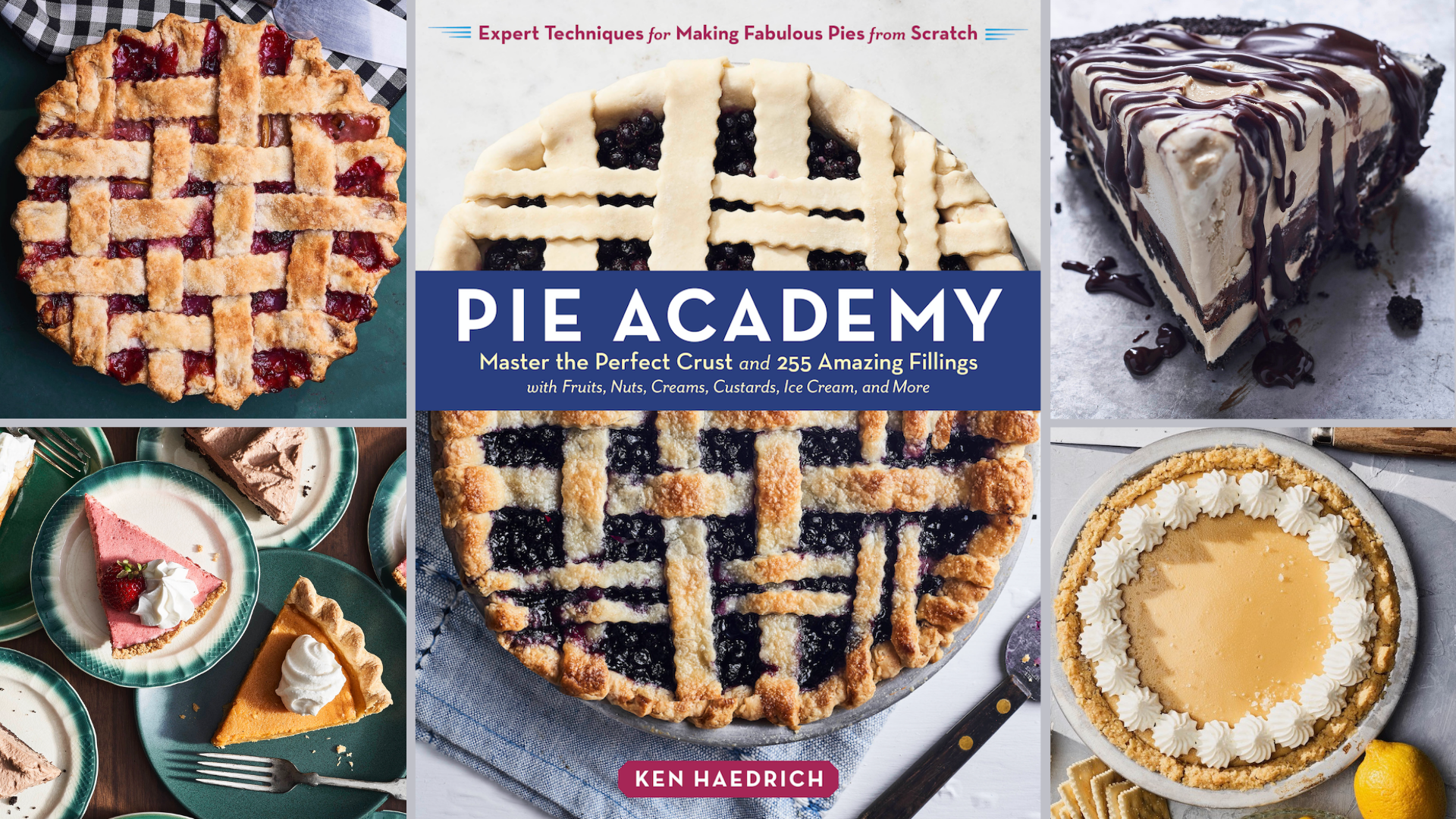 Do you have a fear of pie? Ken Haedrich to the rescue!
His gorgeous, hardcover book, Pie Academy takes you through everything pie-related — perfect crusts, fillings, crimping techniques, blind baking, lattice toppings and more.
With Thanksgiving and the holiday season on their way, it's time to roll up your sleeves, roll out the dough, and get baking! Ken joined Gino on the Magic Morning Show yesterday and they talked all about pie and Ken's new cookbook, Pie Academy. Click below to listen!
It's always time for pie! Whether it's Blueberry-Pineapple Piña Colada, Triple-Layer Pumpkin-Chocolate, Ricotta Pie with Toasted Almonds, or a Classic Lemon Meringue, Ken Haedrich, Dean of The Pie Academy, dishes up the how-to for bakers of all levels in his comprehensive tome, Pie Academy. This hardcover cookbook offers 255 pie recipes, plus 25 crust recipes, complete with gorgeous photography of step-by-step techniques and finished pies. Pie Academy will be the guide that everyone needs for their Thanksgiving baking endeavors, and the most wished-for cookbook this holiday season.
Step-by-step instructions and photos offer reassuring guidance and reveal the secret ingredients of truly great pie, including the best tools to use; recipes for crusts and pastry including gluten-free, whole wheat, and extra-flaky; how to decorate pies with cut-outs and dough designs; when to use table salt or kosher salt; and much more. Pick up your copy wherever books are sold or click the link below to order your copy today!
To learn more about Pie Academy and to order your copy go to PIEACADEMYBOOK.COM
Here"s a little tip from Ken too! Did you know you can bake an apple pie in a paper bag?!
Happy Baking!
https://www.conwaymagic.com/wp-content/uploads/2022/08/conway-magic-logo-300x216.jpg
0
0
Gino
https://www.conwaymagic.com/wp-content/uploads/2022/08/conway-magic-logo-300x216.jpg
Gino
2020-11-20 08:39:46
2020-11-20 08:39:46
Author of PIE ACADEMY, Ken Haedrich joins Gino on The Magic Morning Show