djKAZ joins Gino on The Magic Morning Show to talk about his book, REACH: Its All You Have To Do In Life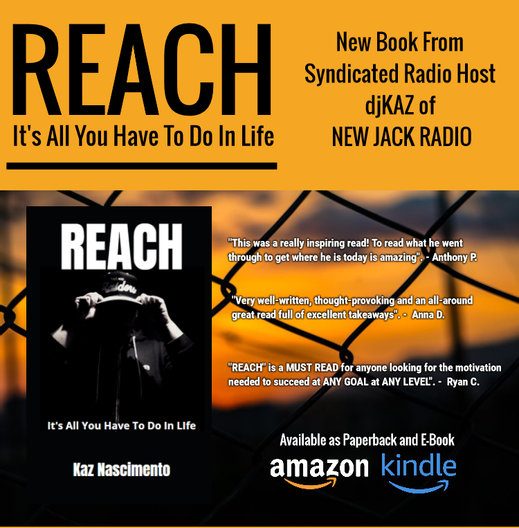 Today on the Magic Morning Show, Gino was joined by djKAZ of New Jack Radio and they talked all about Kaz's NEW book, REACH: It's All You Have To Do In Life.
The book is a journey back into Kaz's personal life. The struggles he endured personally, emotionally, and mentally in Oakland, California. Leaving home at 16 years old, he had to learn about life in a fast-paced world. Scared, abandoned, bullied, and lost just trying to find the meaning of his life. Overcoming the odds to become someone in life, a local radio and night club DJ, a soldier in the United States military, and a law enforcement officer working on Death Row. In the book, Kaz shares his story with others to help them become their best in life and encourage them to REACH for their goals and dreams.
Click below to listen to the interview and get more info about Kaz, his radio show, and where you can purchase your copy of REACH: It's All You Have To Do In Life.
About djKAZ:
Originally from the San Francisco Bay Area, KAZ is a unique talent that is passionate about music, people and the community. With over 14 years in the radio industry, KAZ has worked as a morning host, production/producer and assistant program director. KAZ has also shared the stage with NEW JACK RADIO artists Keith Sweat, Boyz II Men, Tony Toni Tone, Montel Jordan and Brian McKnight, just to name a few. As the creator and host of NEW JACK RADIO Weekly, KAZ wanted to bring to life a show that's fun, exciting and a unique experience that impacts the listening audience.
About New Jack Radio:
A unique show playing classic hits of the late 80's and early 90's R&B, Hip-Hop from the "NEW JACK SWING" era. Featuring artists such as Keith Sweat, Guy, New Edition, Janet Jackson, Heavy D, SWV and much more. The program will take listeners on a journey back to reminisce about special memories or moments through the magic of music, interviews, TV & movie clips from the era.
To learn more about New Jack Radio, djKAZ, and REACH: It's All You Have To Do In Life go to NEWJACKRADIOLIVE.COM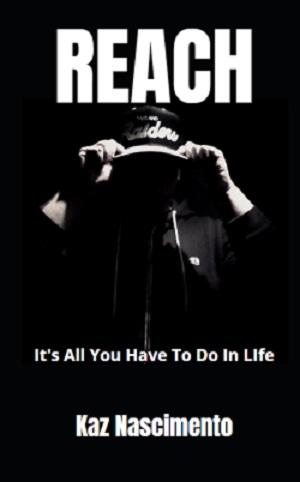 https://www.conwaymagic.com/wp-content/uploads/2022/08/conway-magic-logo-300x216.jpg
0
0
Gino
https://www.conwaymagic.com/wp-content/uploads/2022/08/conway-magic-logo-300x216.jpg
Gino
2021-01-27 15:18:14
2021-01-27 15:19:04
djKAZ joins Gino on The Magic Morning Show to talk about his book, REACH: Its All You Have To Do In Life