How To Ski Safe In The Mt. Washington Valley This Winter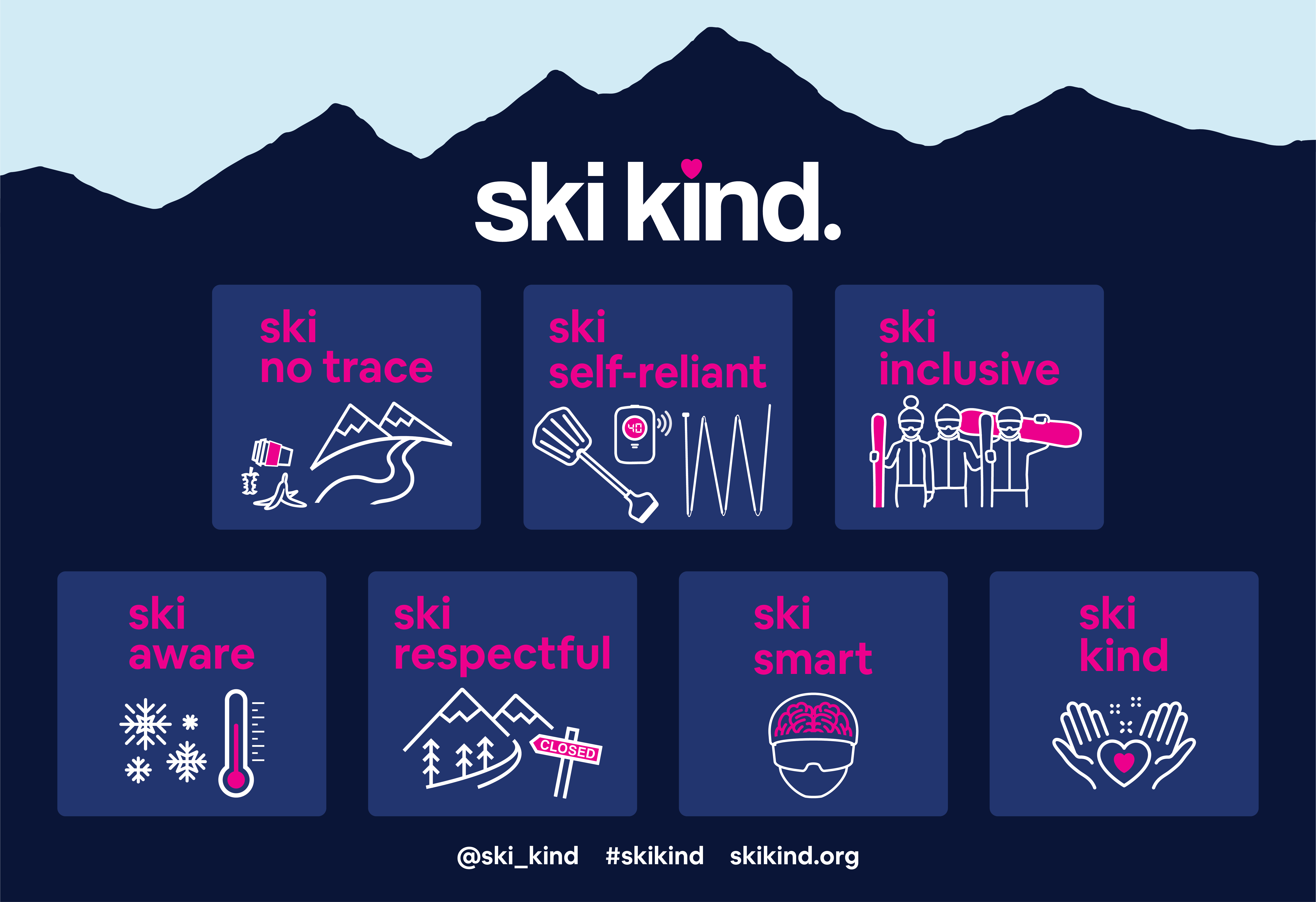 North Conway, NH – The Northern notches of Mt Washington Valley were blessed with a foot or more of snow that came from the powerful punch delivered by Mother Nature in last weekend's Nor'easter. All regions of the Valley received some snow allowing Bretton Woods Ski Resort, Cranmore Mountain Resort, and Great Glen Trails Outdoor Center to open for the weekend. With 7 ski resorts offering more than 250 trails and 6 XC Centers offering 450km of XC terrain plus extensive back country skiing in the White Mountains, Mt Washington Valley anticipates high demand for skiers, riders and first-timers this winter in the Valley. There's no skiing destination within a one-day drive of millions of Americans that offers so much varied terrain. Plus, North Conway – at its center – was voted the #1 ski town in North America by USA Today's 10Best readers. The Mt Washington Valley Chamber of Commerce in conjunction with the White Mountains Chamber Collaborative and Granite Backcountry Alliance want to be sure all winter outdoor adventurers stay safe this winter. The first step to a safe winter experience in Mt Washington Valley is to know before you go.
All of the ski resorts and XC Center are adhering to CDC, state of New Hampshire and USSA skiing guidelines. This generally means wearing masks while skiing and riding, maintaining social distancing at all times and planning your trip by reserving tickets in advance. A full explanation of each ski resort and XC Center's guidelines and description of what's new for the season is linked below.
This ski season it will be even more important to "know before you go" because some ski resorts are requiring reservations for skiing. In addition, with the summer as our indicator, the tourism community anticipates a number of first-time skiers, riders, snowshoers and winter adventurers to visit Mt Washington Valley. Knowing the protocols before coming will ensure safe and enjoyable visits the first and every subsequent time they visit.
RESOURCES TO HELP SKIERS STAY SAFE AND KNOW BEFORE THEY GO:
There are a number of guides and safety programs that have been developed to educate visitors on the rules of travel and new safety guidelines for winter adventure in the Valley. Be sure to read these and plan accordingly.
Covid Safety Protocols and What's New at Mt Washington Valley Ski Resorts & XC Centers: Click here for the full update for each ski area and Nordic Center for Covid-19 safety programs and changes.
The Granite State Safe campaign was developed to share best practices with those visiting the White Mountains region on how to keep themselves, other guests, and residents safe during the COVID-19 pandemic. The Granite State Safe Program is outlined at GraniteStateSafe.com. Tips about advance trip planning, masks and social distancing, cleanliness and sanitizing, and being kind to others are explained in an easy to read and clear format on the website and through the campaign. In addition, short 15-second videos are available for viewing which reiterate these messages. It's the program's intent that the videos will be shared by members of the six chambers participating in the White Mountains Chamber Collaborative to help expand the campaign's message.
#SkiKind – In collaboration with the Winter Wildlands Alliance and avid backcountry skiers, Granite Backcountry Alliance has adopted the Backcountry Responsibility Code, marked by the hashtag #SkiKind. This mantra, along with other reminders like #SkiNoTrace and #SkiAware will help to keep the backcountry accessible and safe for all. Together the organizations involved have developed a digital toolkit that can be used by all winter adventure lovers to remind people to be #SkiSmart and #SkiRespectful among other key focuses this year. As we learned throughout the summer, the backcountry beckons those who've been inside, and this will be true this year too. To avoid overcrowding and to protect the backcountry, avid outdoor recreationalists are asking everyone to post reminders to be kind, aware, safe and self-reliant this winter, and this toolkit offers digital graphics for posting.
Advice for Backcountry Beginners – Backcountry skiing is growing exponentially in popularity not only in the White Mountains but in mountain wilderness throughout the world. This is a sport that isn't entered into without some important preparation and gear. Knowing this, avid backcountry skiers have worked together to compile advice for first-timers. They've created a 32-page guidebook entitled Tips for Beginning Backcountry Skiers to measure whether this adventure is right for the first-timer. The purpose of this digital guide is to help those who are new to backcountry ski touring, or considering taking it up, to sort through many of the decisions that they will have to make to embark safely on the adventure. In the guide, tips on safety, gear, technique, trip planning and group management are all covered. The guide is available as a free, downloadable, 32-page PDF file only. Simply click here to complete an order form and you'll be able to access and download the book.
Covid-19 testing is available at Memorial Hospital in North Conway for all who live in or visit Mt Washington Valley. Memorial has recently announced increased testing hours to 8:00am – 6:00pm seven days a week. Memorial Hospital will perform the PCR (molecular) test which continues to be the most accurate. Even with growing testing demands, patients are still getting results in less than 72 hours. Appointments must be made for testing. Please call 603-356-0673 to schedule an appointment. People who call after hours or on the weekend should leave a message. A scheduler will return the call.
For a complete planning guide to visiting Mt Washington Valley, go to www.MtWashingtonValley.org. Here you'll find a complete directory to places to stay, play, dine, shop and more. To learn more about New Hampshire vacations, go to www.VisitNH.gov.
https://www.conwaymagic.com/wp-content/uploads/2022/08/conway-magic-logo-300x216.jpg
0
0
Gino
https://www.conwaymagic.com/wp-content/uploads/2022/08/conway-magic-logo-300x216.jpg
Gino
2020-12-11 14:30:21
2020-12-11 14:30:49
How To Ski Safe In The Mt. Washington Valley This Winter