Join Memorial Hospital's "Leap into Health after Labor Day" Challenge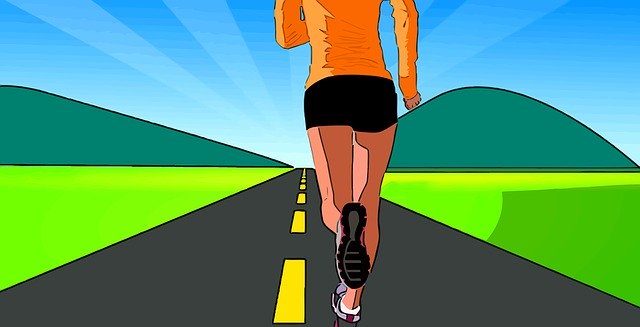 NORTH CONWAY, NH – "Memorial Hospital's new Leap into Health After Labor Day Challenge will help participants create healthy habits by moving more and eating less.
The free challenge is open to all Mt. Washington Valley residents and runs from September 7th through October 18th.
"We are committed to and promoting the health of our community. This is a fun, interactive wellness challenge to kick-off after Labor Day to get our community moving," said Heather Phillips Community Health Program Manager at Memorial Hospital.
"The challenge goal is to help the community improve their personal health through different wellness areas. There are daily tasks for participants such as trying a new vegetable or taking ten minutes to stretch and calm the mind. We encourage participants to use the environment around us, whether it be visiting local hiking trails or a virtual workout class. We want people to experience different types of fitness to see what is right for them and create lifelong health habits," said Phillips.
This competition is not a weight loss challenge, but is based on a point system. Participants will have a chance to earn up to 42 points each week by following the core healthy habits, such as drinking water or getting adequate sleep. In addition to the core points, there are daily tasks. The point system encourage participants to focus on different wellness categories and not just the one that tends to be their strength.
Participants are encouraged, but not required, to join a Facebook group where they can interact with other challenge members in the community. The group will also offer tips and tricks to help participants in their wellness journey.
The top three participants will receive Amazon gift cards, ranging from $100 to $200. There will also be bonus prizes for interacting with the Facebook group or completing additional challenges.
There is no fee to register. Registration forms are available online
memorialhospitalnh.org/MEMLEAP and on the Memorial Leap into Health Facebook group. For more information please call Heather Phillips at 603-356-5461 x2187.
At the end of the 6-week challenge, participants will need to submit their calendar with total points via email to hphillips@memorialhospitalnh.org or mail to
Memorial Hospital, c/o Heather Phillips,
3073 White Mountain Highway, North Conway, NH 03860.
All point calendars must be submitted by October 21st. Prize winners will be announced on October 26th.
https://www.conwaymagic.com/wp-content/uploads/2022/08/conway-magic-logo-300x216.jpg
0
0
Gino
https://www.conwaymagic.com/wp-content/uploads/2022/08/conway-magic-logo-300x216.jpg
Gino
2020-08-12 15:06:01
2020-08-12 15:06:37
Join Memorial Hospital's "Leap into Health after Labor Day" Challenge