Littlest BIG Radio Star 2019: Best Buddies Edition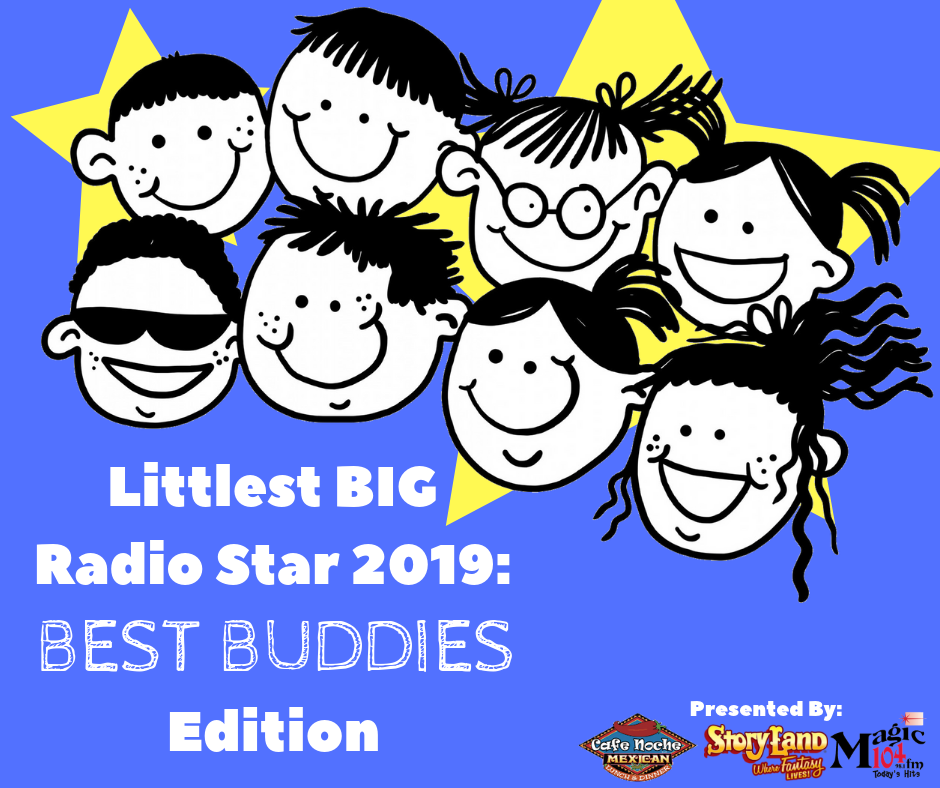 Do you know a pair of buddies that just say the "craziest" of things when together?
Do you know a pair of buddies that just LOVE to talk about anything and everything?
Do you know a pair of buddies who LOVE Magic 104 and would enjoy co-hosting The Magic Morning Show with Gino this summer?
If you answered YES to any of these questions then have them sign up today by sending an email to GINO@CONWAYMAGIC.COM
In a short essay have your pair of buddies tell Gino why they should co-host The Magic Morning Show!
If your pair of buddies is selected, not only will they co-host the show for an hour but will have an interview with Gino, play a game, and each "buddy" will also win a Magic 104 Prize Pack, a $25 Cafe Noche Gift Certificate and 2 Storyland Passes!
Qualifications:
EACH "BUDDY" MUST BE 12 OR YOUNGER!
THEY MUST BE ENERGETIC!
THEY MUST BE TALKATIVE!
THEY MUST NOT BE SHY!
THEY MUST WANT TO HAVE FUN!
We are looking to choose 3 pairs of buddies to co-host the Magic Morning Show this Summer, one in June, July, and August!
So keep those submissions coming ALL SUMMER LONG! Good luck!

https://www.conwaymagic.com/wp-content/uploads/2022/08/conway-magic-logo-300x216.jpg
0
0
Gino
https://www.conwaymagic.com/wp-content/uploads/2022/08/conway-magic-logo-300x216.jpg
Gino
2019-06-10 07:47:03
2019-06-10 07:47:03
Littlest BIG Radio Star 2019: Best Buddies Edition