Local Author Mark Synnott Joins Roy Prescott to discuss "The Third Pole: Mystery, Obsession and Death on Mount Everest"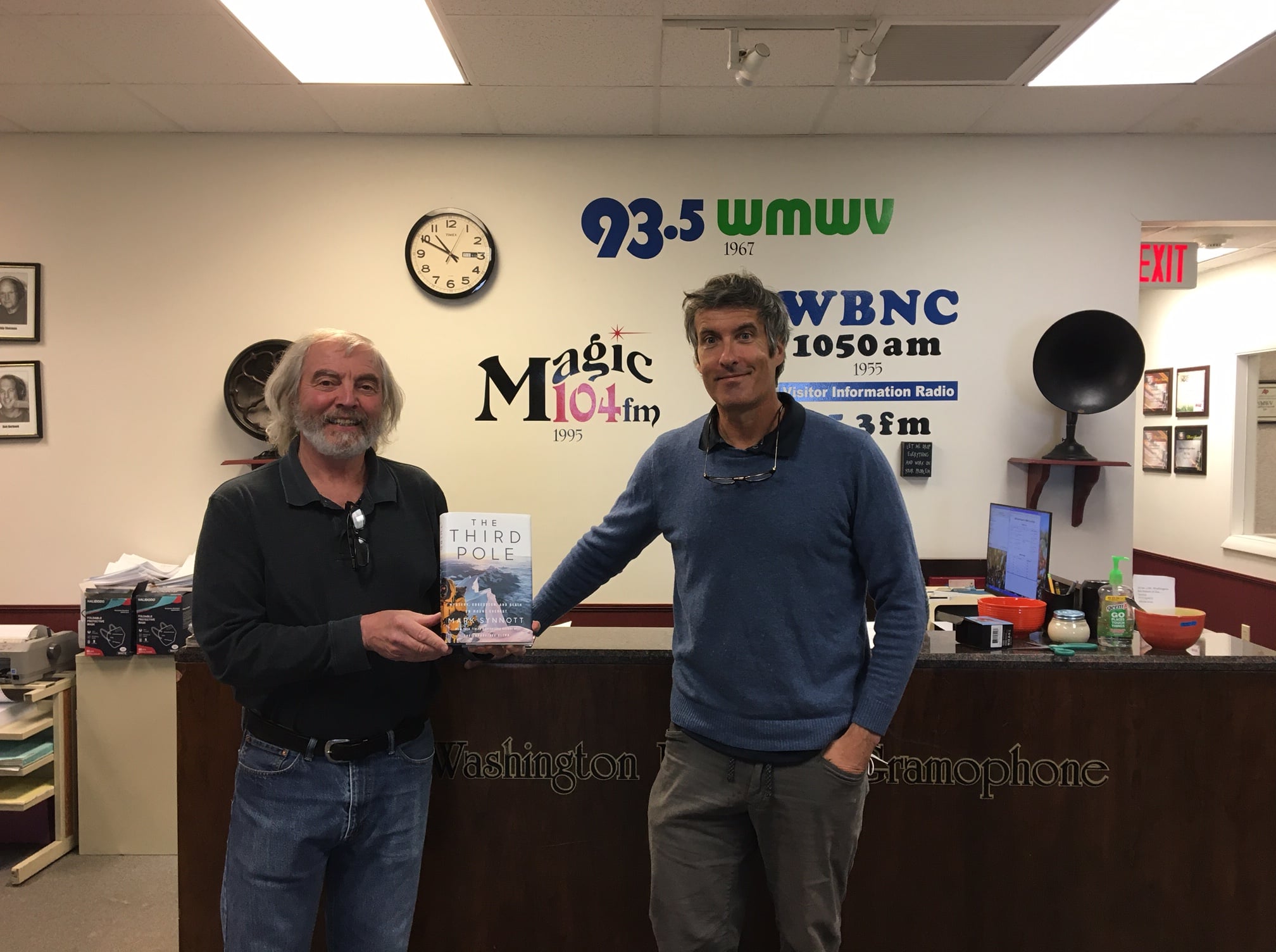 White Birch Books and Local Author Mark Synnott are teaming up to do an "in-person" Author Event in celebration of Mark's new book, The Third Pole: Mystery, Obsession and Death on Mount Everest. The event will take place outside (weather permitting) at the bookstore tomorrow, Thursday, April 15th, starting at 4 p.m. All COVID protocols will be followed, including a mask requirement, to keep the event safe for all who attend, and the store itself will be closed during the event.
But just yesterday, our very own Roy Prescott was lucky enough to be able to sit down with Mark and talk all about the mystery and adventures in The Third Pole. Click below to listen.
Mark is also scheduled to do a Live Virtual Facebook event with National Geographic on Thursday, April 15th, at 1 p.m. That event is available to all to watch for FREE. For more information, check out nationalgeographic.com/events/backstage-live-mark-synnott. Following the virtual event, Mark will be at the bookstore to sign books in person!
More About The Third Pole:
The Third Pole is about a 100-year-old mystery, which is what lured Synnott up Everest during the spring of 2019, the season the came to be known as "the Year Everest Broke." The mystery? On June 8, 1924, George Mallory and Sandy Irvine set out to stand on the roof of the world where no one else had stood before. They were last seen 800 feet shy of Everest's summit still going strong for the top. Could they have succeeded? Irvine was believed to have carried a Kodak camera with him, but it, along with his body, has never been found. Could the film be found and show them on the summit before they disappeared, never to be seen again?
For more information about the event or to order a copy of The Third Pole, contact White Birch Books at 356-3200 or visit them online at www.whitebirchbooks.com. In case of inclement weather, the event will be held inside with strict protocols.
https://www.conwaymagic.com/wp-content/uploads/2022/08/conway-magic-logo-300x216.jpg
0
0
Gino
https://www.conwaymagic.com/wp-content/uploads/2022/08/conway-magic-logo-300x216.jpg
Gino
2021-04-14 10:28:46
2021-04-14 10:29:18
Local Author Mark Synnott Joins Roy Prescott to discuss "The Third Pole: Mystery, Obsession and Death on Mount Everest"