Local Healthcare Providers Prepared for COVID-19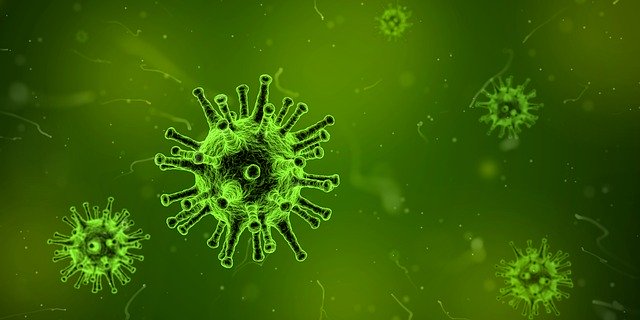 Memorial Hospital and White Mountain Community Health Center both say they are prepared for COVID-19. The medical centers are following recommendations by the New Hampshire Department of Health and Human Services Health Alert Network and are reminding patients to call them if they are experiencing any form of concerning illness. White Mountain Community Health Center says they can assess patients by phone and provide help in making informed decisions without putting other patients in risk. Memorial Hospital says they've been following updates from New Hampshire's DHHS since January regarding the virus and have built questions into their visitor registration process to assess the likeliness of possible cases.
New Hampshire's Department of Health and Human Services says COVID-19, and all respiratory illnesses, are most commonly spread through respiratory droplets. They say residents should take the same precautions as those recommended to prevent the spread of influenza:
Stay home and avoid public places when sick (i.e. social distancing)
Cover mouth and nose when coughing and sneezing
Wash hands frequently
Avoid being within 6 feet (close contact) of a person who is sick
Avoid sharing drinks, smoking/vaping devices, or other utensils or objects that may transmit saliva
Disinfect frequently touched surfaces
Memorial Hospital NH is a part of the MaineHealth network who have published an informational page on their website advising concerned residents about the virus.
Dartmouth-Hitchcock Health has been at the center of New Hampshire's part of the COVID-19 outbreak. One of their employees had traveled to Italy where they contracted the virus. Even though they had reported themselves after developing symptoms, they broke quarantine after testing positive for the virus by going to a social event at White River Junction, Vermont. Since then another person who was in contact with that man has tested positive for the virus and a fellow attendee to the event has reported symptoms and is being tested. Both are under self-quarantine. Dartmouth-Hitchcock health has released two videos addressing the issue. The second video speaks to when it's appropriate to wear a mask or not. That can be seen below:
See the official New Hampshire Department of Health and Human Services page on COVID-19 here.
https://www.conwaymagic.com/wp-content/uploads/2022/08/conway-magic-logo-300x216.jpg
0
0
Tony
https://www.conwaymagic.com/wp-content/uploads/2022/08/conway-magic-logo-300x216.jpg
Tony
2020-03-06 12:00:04
2020-03-06 11:36:32
Local Healthcare Providers Prepared for COVID-19