Medical Condition Causes Conway Car Accident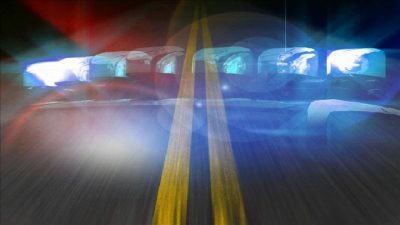 CONWAY, NH – A portion of West Side Road in Conway was closed for several hours today after a motor vehicle accident. Conway Police said that at 10:50 this morning Officers responded to a single vehicle accident near the intersection of Evergreen Drive on West Side Road.
According to witnesses the who were following the SUV with Massachusetts plates said it was headed northbound when it veered off the road and struck a tree. When Police and rescue crews arrived the 83-year-old female driver and sole occupant was found to be deceased.
Authorities said it appeared that the driver suffered an unknown medical condition prior to the crash and that was most likely the cause of her death.
Immediately following the crash, a portion of West Side Road was closed down to a single lane in order to allow the Conway Police Department Accident Reconstruction Team to document the scene. It was reopened at 1:30pm.
The name of the driver is being withheld pending the notification of her family.
https://www.conwaymagic.com/wp-content/uploads/2022/08/conway-magic-logo-300x216.jpg
0
0
Tony
https://www.conwaymagic.com/wp-content/uploads/2022/08/conway-magic-logo-300x216.jpg
Tony
2018-11-01 16:20:53
2018-11-02 05:10:23
Medical Condition Causes Conway Car Accident