NEW MUSIC FRIDAY! – Niall Horan – No Judgement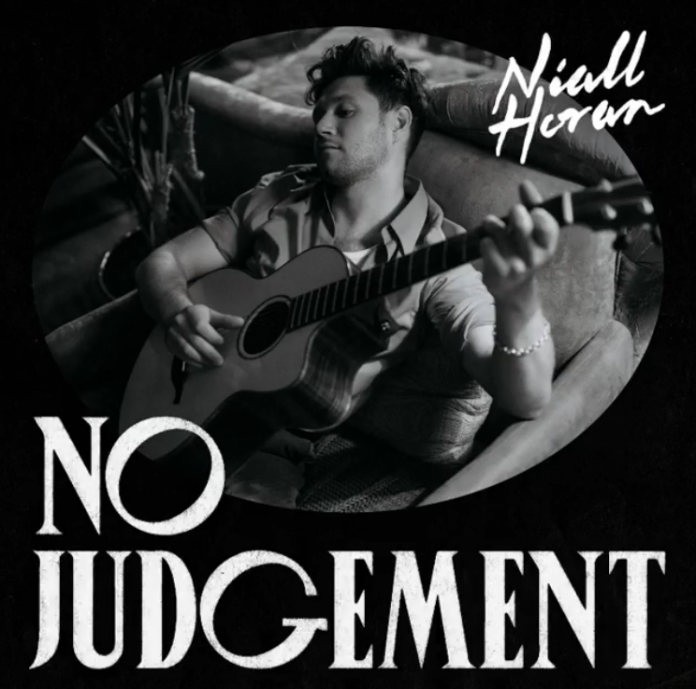 Niall Horan has released his new single, "No Judgement".
"Couldn't be more excited for this one if I tried," he captioned the cover art, a black-and-white image of the crooner strumming a guitar.
"No Judgement" follows previously released singles "Nice to Meet Ya" and "Put a Little Love on Me." All three will be featured on Horan's upcoming sophomore album, which doesn't yet have a release date.
Meanwhile, Meghan Trainor just released her new album, Treat Myself, which is packed with collabs with everyone from Lennon Stella to the Pussycat Dolls. But one of the songs on her 15-song tracklist, "Nice to Meet Ya," happens to share a name with a single released by Niall.
"I wrote mine years ago, and that happened, and down to the same spelling of 'ya,'" she reveled to Elvis Duran and the Morning Show. "I was like, 'Oh no, what do we do? Do we change it, do we say something else?'" However, she decided against changing her title because it was important to the overall vibe of the song, saying, "It truly couldn't be any other title."
But there's no bad blood between Meghan and Niall, as she explained: "Niall's really nice. I love him," she shared. "Every time I see him, he's amazing to me, but I couldn't change it."
While things may be fine between Meghan and Niall, some of his fans aren't so pleased about the songs sharing a title and were hoping to see some Niall love when "Nice to Meet Ya" recently trended on Twitter – but it was her song. "His fans are coming after me and it's OK," Meghan added. "They're just like, 'I thought this was trending for Niall. Guess not … ew.' I was like, 'At least you're still trending it, ew.'"
Niall released his single on October 4, 2019. Meghan released hers on the January 22, 2020.
CHECK IT OUT
Full Story: Billboard
https://www.conwaymagic.com/wp-content/uploads/2022/08/conway-magic-logo-300x216.jpg
0
0
Gino
https://www.conwaymagic.com/wp-content/uploads/2022/08/conway-magic-logo-300x216.jpg
Gino
2020-02-07 07:13:01
2020-02-07 07:13:01
NEW MUSIC FRIDAY! – Niall Horan – No Judgement