NEW MUSIC FRIDAY: Taylor Swift – You Need To Calm Down – LISTEN HERE!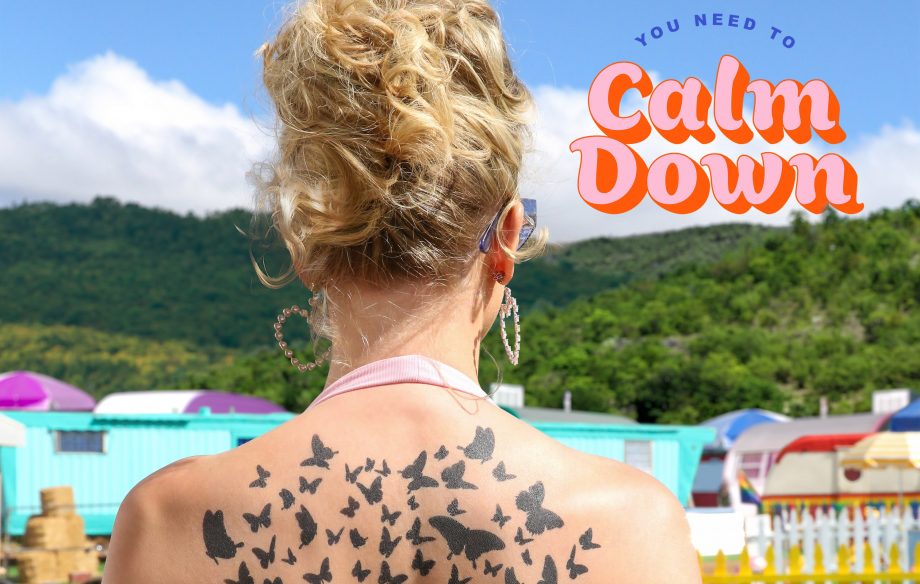 Did Taylor Swift break Instagram?
Swift's promise to live stream at 5 p.m. [ET] for fans on Instagram and "fill you in on some stuff" might be why the platform crashed suddenly yesterday – an outage that lasted more than an hour. A lot of people used Twitter to vent their frustrations – with many placing the blame squarely on Swift.
"Taylor Swift broke Instagram, no big deal," one Twitter use wrote, while another added, "We all know it was @taylorswift13 fault. Her livestream broke it. Lol ❤#instagramdown."
But Taylor wanted no part of the blame game. "I would very much like to be excluded from this narrative," she jokingly replied to fan on Tumblr, who said she "broke" Instagram. Tay added a crying laughing emoji.
Then, Taylor revealed who really caused Instagram to crash. In the form of hashtags, she wrote, "I DID NOT BREAK THE INSTAGRAM","YALL BROKE THE INSTAGRAM." And, the fan who Tay replied to found her response hilarious. "SHE CAN FIGHT ME. SHE BROKE THE INSTAGRAM. (I LOVE HER 💗💗💗)", the fan captioned a screenshot of the exchange to Instagram, tagging Taylor.
Meanwhile, Swift announced her seventh studio album, Lover, comes out August 23rd. The significance of that date? August is the 8th month, and 8 + 2 + 3 = Taylor's lucky number 13.
Swift also confirmed she would release the album's second single, "You Need to Calm Down," at midnight.
But its accompanying music video will arrive June 17th. Swift said the video "has a lot going on" and she wanted it "to be a separate discovery" for fans. She said it will debut on Good Morning America.
"You Need to Calm Down" is the second single from Lover following "Me!" when Brendon Urie utters it in French during the opening scene.
On her new single, Swift tackles the haters and cheats, pondering why they invest so much time in negativity. As the track progresses, she also shows her support for GLAAD and the LGBTQ community.
"You just need to take several seats and then try to restore the peace/And control your urges to scream about the people you hate/'Cause shade never made anybody less gay," she declares.
There will be four deluxe special editions of Lover, all of which will be available at Target and on her official website. The versions will be unique, and will feature two audio tracks that provide a glimpse into her songwriting process.
The cover to the album was shot by photographer Valheria Rocha and features Taylor with blue-tipped hair and a glitter heart around her eye, in front of cotton candy-colored clouds. Taylor said the album is "very romantic".
Lover will feature a whopping 18 tracks – more than any other Swift album.
Swift also teased a collaboration with fashion designer Stella McCartney, whom the singer praised as "a friend" and "a woman that I really respect." The collab will be timed to the release of the album, but Swift didn't provide further details.
While Taylor was making her announcement, Lindsay Lohan was active in the comments section. The 32-year-old actress randomly left comments during the live stream and fans were questioning her motives. "Omg love you! So does my sis [Aliana]," Lindsay first said. "We think you're great." Later on, Lindsay added, "You should respond! To your fans!"
Then she said, "My mom was in cats." Taylor Swift is starring in the upcoming movie adaptation of the musical Cats.
CHECK IT OUT
Full Story: People
https://www.conwaymagic.com/wp-content/uploads/2022/08/conway-magic-logo-300x216.jpg
0
0
Gino
https://www.conwaymagic.com/wp-content/uploads/2022/08/conway-magic-logo-300x216.jpg
Gino
2019-06-14 07:00:34
2019-06-14 07:01:45
NEW MUSIC FRIDAY: Taylor Swift – You Need To Calm Down – LISTEN HERE!