Randolph Accident: Truck Driver Arrested
The driver of the pick-up truck involved in a deadly motor vehicle accident has now been identified, arrested, and charged. The driver, identified as 23-year-old Volodymyr Zhukovskyy was arrested at his home in Springfield, Massachusetts at 8:00 this morning. Massachusetts State Police arrested Zhukovskyy on a Fugitive from Justice charge after an arrest warrant was issued for seven counts of negligent homicide. Associated Press reports that Zhukovskyy had two prior drunk driving incidents, one last month in Connecticut and one in Massachusetts in 2013.
Authorities originally received notification of the accident off Route 2 in Randolph, New Hampshire at around 6:29 this past Saturday evening. The accident involved seven motorcyclists associated with a New England motorcycle club called the, 'Marine JarHeads.' They have been identified as Michael Ferazzi, 62; Albert Mazza, 59; Daniel Pereira, 58; Joanne and Edward Corr, both 58 years old; Desma Oakes, 42; and Aaron Perry, 45. New Hampshire Chief Medical Examiner Dr. Jennie Duval determined all seven died due to blunt force trauma.
A previously planned Blessing of the Bikes ceremony on Sunday became a solemn moment of mourning and reflection in the immediate aftermath of the crash that has shocked the New England region and country at large. The Associated Press reports roughly 400 people paid tribute to the bikers at the event. Governor Chris Sununu announced later on Sunday that flags would be flown at half-staff on Monday. He announced the statewide gesture yesterday saying, "Words cannot express the grief we all share in the loss of these seven individuals. The State will ensure that the families affected will have the necessary resources to provide closure to this tragic event."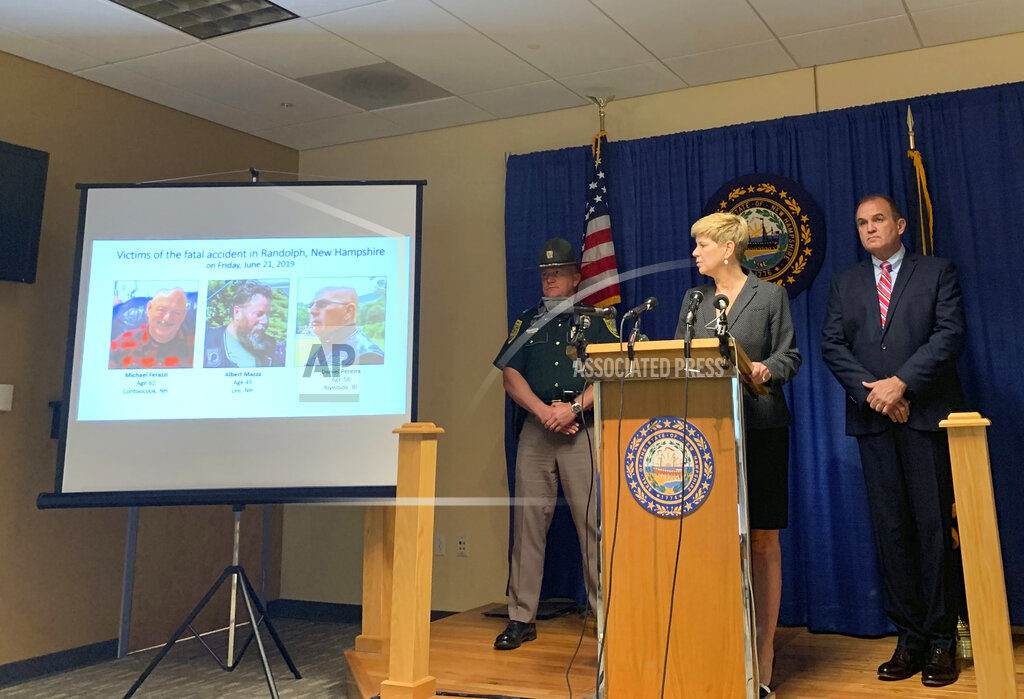 The investigation into the incident remains ongoing.
https://www.conwaymagic.com/wp-content/uploads/2022/08/conway-magic-logo-300x216.jpg
0
0
Tony
https://www.conwaymagic.com/wp-content/uploads/2022/08/conway-magic-logo-300x216.jpg
Tony
2019-06-24 13:17:40
2019-06-26 08:55:24
Randolph Accident: Truck Driver Arrested