Saturday Is National Drug Take Back Day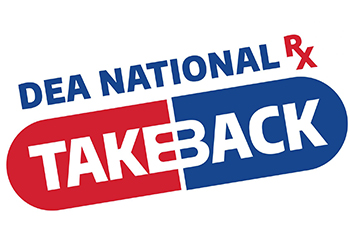 CONWAY, NH – This Saturday is national prescription drug take back day. Police stations all across the U.S. will be collecting unused or outdated prescription and over the counter drugs, with no questions asked.
The National Prescription Drug Take Back Day aims to provide a safe, convenient, and responsible means of disposing of prescription drugs, while also educating the general public about the potential for abuse of medications.
The United States Drug Enforcement administration said "Too often, unused prescription drugs find their way into the wrong hands. That's dangerous and often tragic. That's why it was great to see thousands of folks from across the country clean out their medicine cabinets and turn in safely and anonymously – a record amount of prescription drugs."
Those looking for a location near them to dispose of drugs can find one by clicking here.
Not sure what is being collected or how to properly dispose of unused or unwanted medications?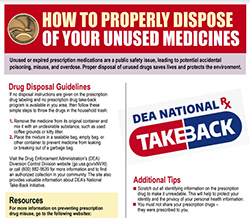 Click here to check out this handy guide from the DEA.
During the last Drug Take Back day in April 2018 New Hampshire had 120 law enforcement officials participated at 122 different locations and collected a whopping 14,895 lbs (7.4 Tons) of drugs in one day! Since the start of national Drug Take Back Day New Hampshire has collected a total of 113,508 lbs (56.75 Tons) of drugs since the fall of 2010.
Nationally 4,683 law enforcement officials participated at 5,842 different locations and together collected 949,046 lbs. (474.5 Tons) of drugs across the United States.
More information on Drug Take Back day and how you can help to keep prescription drugs out of the wrong hands go to takebackday.dea.gov
https://www.conwaymagic.com/wp-content/uploads/2022/08/conway-magic-logo-300x216.jpg
0
0
Tony
https://www.conwaymagic.com/wp-content/uploads/2022/08/conway-magic-logo-300x216.jpg
Tony
2018-10-26 05:28:49
2018-10-26 05:44:59
Saturday Is National Drug Take Back Day