Shaheen & Hassan Announce Christa McAuliffe Commemorative Coin to be Made Available as U.S. Recognizes 35th Anniversary of Challenger Tragedy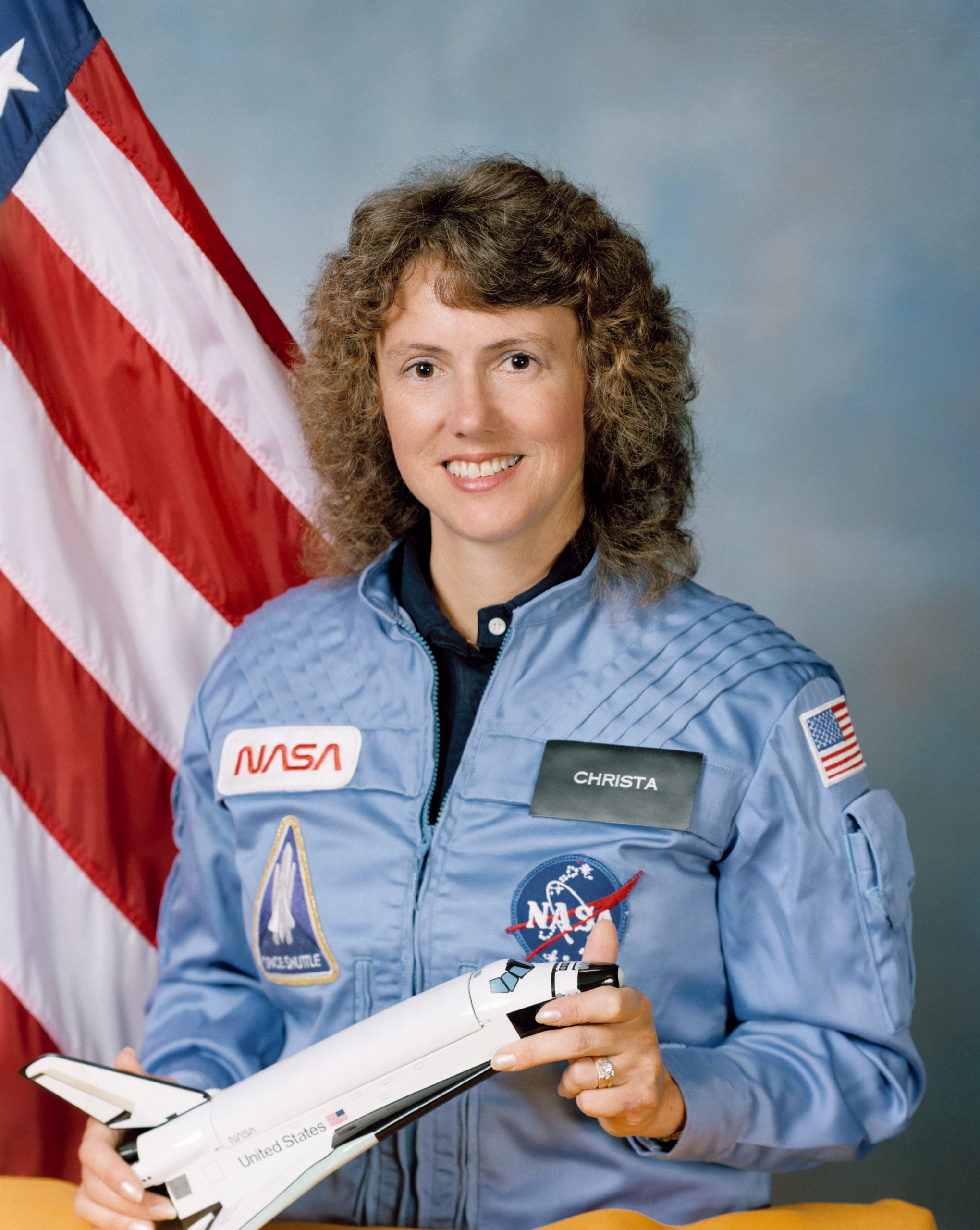 (Washington, DC) – U.S. Senators Jeanne Shaheen (D-NH) and Maggie Hassan (D-NH) issued the following statements after the Christa McAuliffe Commemorative Coin became available for pre-order today, which is the 35th anniversary of the Challenger tragedy. Shaheen led the bipartisan legislation with Senators Mike Enzi (R-WY) and Hassan to create the commemorative coin in honor of Christa McAuliffe, the Concord teacher who died aboard the Space Shuttle Challenger in 1986. Proceeds from this coin will promote American commitment to Science, Technology, Engineering and Mathematics (STEM) education.
"On this difficult day, my thoughts are with Christa McAuliffe's family and all who knew and loved her, as well as the family and friends of the six others lost aboard the Challenger. In New Hampshire schools and more across the country, it's imperative that Christa's story is told and that her legacy endures," said Shaheen. "That's why I wrote this legislation. It pays tribute to her life and devotion to education and helps ensure young people understand who Christa was and what she meant to her community and country. It is a fitting tribute to honor Christa's memory by investing in STEM education, and I'm glad to see these commemorative coins be made available so we can make good on that effort. Her mission will live on in generations of students who will also reach for the stars."
"Today we join together in remembering the life and legacy of Christa McAuliffe and the six others who lost their lives aboard the Challenger space shuttle," said Hassan. "Christa's passion for teaching and her ability to inspire a love of learning in the next generation endures. Her impressive legacy is taught in classrooms throughout New Hampshire and the country, and I am glad to be a part of efforts to honor her life further through this commemorative coin. The proceeds from this coin will help carry on Christa's work to encourage more young people to get involved in STEM education and find their passion for discovery."
Shaheen's bipartisan legislation to create a commemorative coin honoring Christa McAuliffe, the Christa McAuliffe Commemorative Coin Act, was signed into law in 2019. The bill passed the Senate and the House of Representatives with strong bipartisan support, and further reaffirms American commitment to Science, Technology, Engineering and Mathematics (STEM) education and supports it with proceeds from the coin. Last month, Shaheen released a video message celebrating the coin's unveiling. Senator Shaheen also entered a statement into the Congressional Record celebrating Christa McAuliffe's life and service.
As the Vice Chair of the Senate Commerce, Justice, Science and Related Agencies Appropriations Subcommittee, Senator Shaheen has been a strong advocate for STEM education and scientific research funding priorities. During her time in the Senate, Shaheen has also worked to secure scientific research funding for New Hampshire universities and businesses. In June, Senator Shaheen hosted a virtual roundtable with NASA Administrator Jim Bridenstine to highlight contracting opportunities for Granite State small businesses to support NASA's ongoing space exploration technology research efforts and the Artemis program, which aims to land the next humans on the Moon. Last year, Bridenstine joined Shaheen in visits to the University of New Hampshire's Space Science Center and Mikrolar, a contractor for NASA. The events came on the heels of UNH's selection by NASA for a highly-competitive $107.9 million contract award through the Earth Venture program.
https://www.conwaymagic.com/wp-content/uploads/2022/08/conway-magic-logo-300x216.jpg
0
0
Gino
https://www.conwaymagic.com/wp-content/uploads/2022/08/conway-magic-logo-300x216.jpg
Gino
2021-01-28 15:50:46
2021-01-28 15:56:39
Shaheen & Hassan Announce Christa McAuliffe Commemorative Coin to be Made Available as U.S. Recognizes 35th Anniversary of Challenger Tragedy