Veterans Day Observances and Deals – November 11th, 2019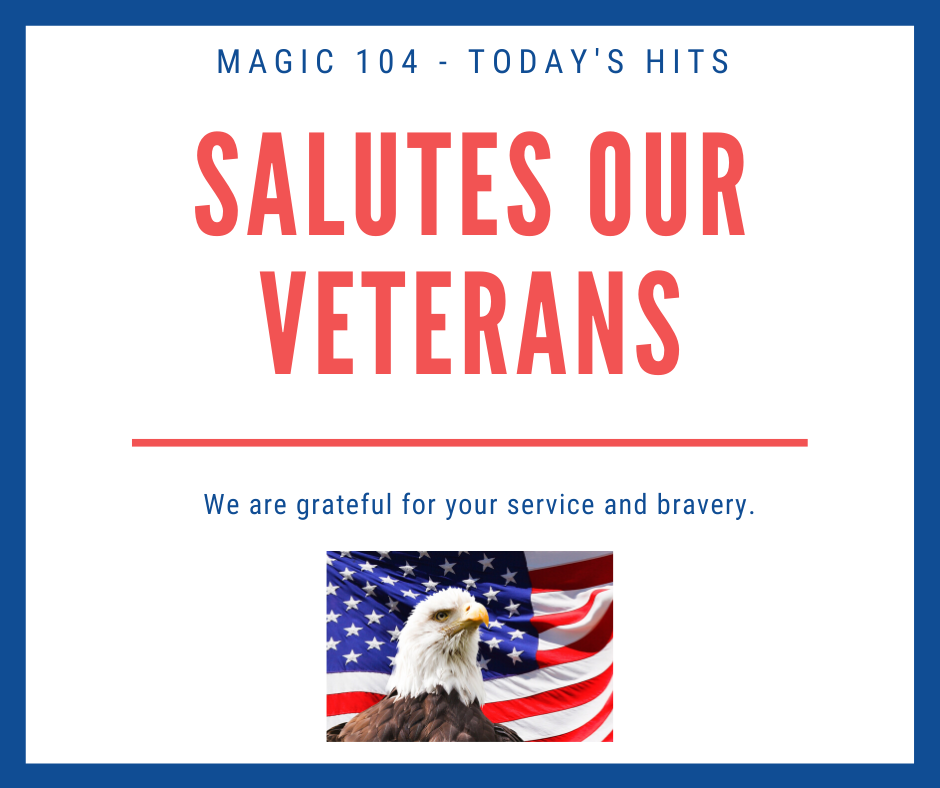 Veterans are invited to participate in the Veterans Day Parade in North Conway, set for today, November 11th. Here are the details according to the Conway Daily Sun;
Presented by the Bartlett VFW and American Legion Post 95 of North Conway and Post 46 of Conway, the parade gathers at the John H. Fuller Elementary parking lot on Pine Street at 10:30 a.m. and proceeds south on Main Street to Schouler Park at 11 a.m. to North Conway's Schouler Park for the annual ceremonies.
After the parade Veterans and the public are invited to a free Veterans Day luncheon at American Legion Post 46 in Conway presented by the Post 46 Legionnaires, Sons of the American Legion and the Auxiliary and Post 95 Legionnaires. The American Legion is celebrating its 100th anniversary this year.
Other observances include:
 The U.S. Forest Service is waiving fees at most of its day-use recreation sites on Veterans Day. The White Mountain National Forest is participating in the celebration, waiving all day use fees on Monday, Nov. 11.
 Fryeburg/Lovell VFW Post No. 6783 will hold a Veterans Day service Monday, Nov. 11, starting at 11:11 a.m. at the East Conway Memorial at the junction of Route 113 and River Road before moving on to Bradley Memorial Park at 11:30 a.m. in Fryeburg. Members then travel to Lovell, Maine, for a noon ceremony at the Veterans Memorial next to the Lovell Public Library on Route 5. Call (207) 925-1592.
 Tamworth's Veterans Day Ceremony is Monday, Nov. 11, at 11 a.m. at the Veterans Memorial at the junction of Routes 113, 113A and Main Street. Reception to follow at the Tamworth Townhouse. For information, go to tamworthnh.org/veterans.
 The Rodney H. White VFW Post 8270 of Ossipee will hold ceremonies Monday, Nov. 11, at 11 a.m. at Ossipee Town Hall. Refreshments will be served after a short service.
 The public is invited to the Effingham Honor Roll at the bandstand on Route 153, Nov. 11 at 1 p.m. for a wreath-laying ceremony. Immediately following, a wreath laying will be held at the Effingham Town Hall/Library on Town House Road. A gathering for refreshments and fellowship will follow at the Effingham Historical Society. For more, call (603) 948-0126.
Veterans Day Deals;
Dunkin' Donuts — On November 11, veterans and active-duty military receive a free donut at participating locations.
Starbucks — Veterans, active-duty service members and military spouses get a free tall (12 fl oz) brewed coffee, at participating stores on November 11.
Ninety Nine Restaurant and Pub — On November 11 from 11 am to 4 pm, veterans and active military get a free lunch from a select menu with purchase of an entree.
https://www.conwaymagic.com/wp-content/uploads/2022/08/conway-magic-logo-300x216.jpg
0
0
Gino
https://www.conwaymagic.com/wp-content/uploads/2022/08/conway-magic-logo-300x216.jpg
Gino
2019-11-11 08:00:24
2019-11-11 08:08:38
Veterans Day Observances and Deals – November 11th, 2019