Collin Laracy's Halloween Haunt at the Conway Public Library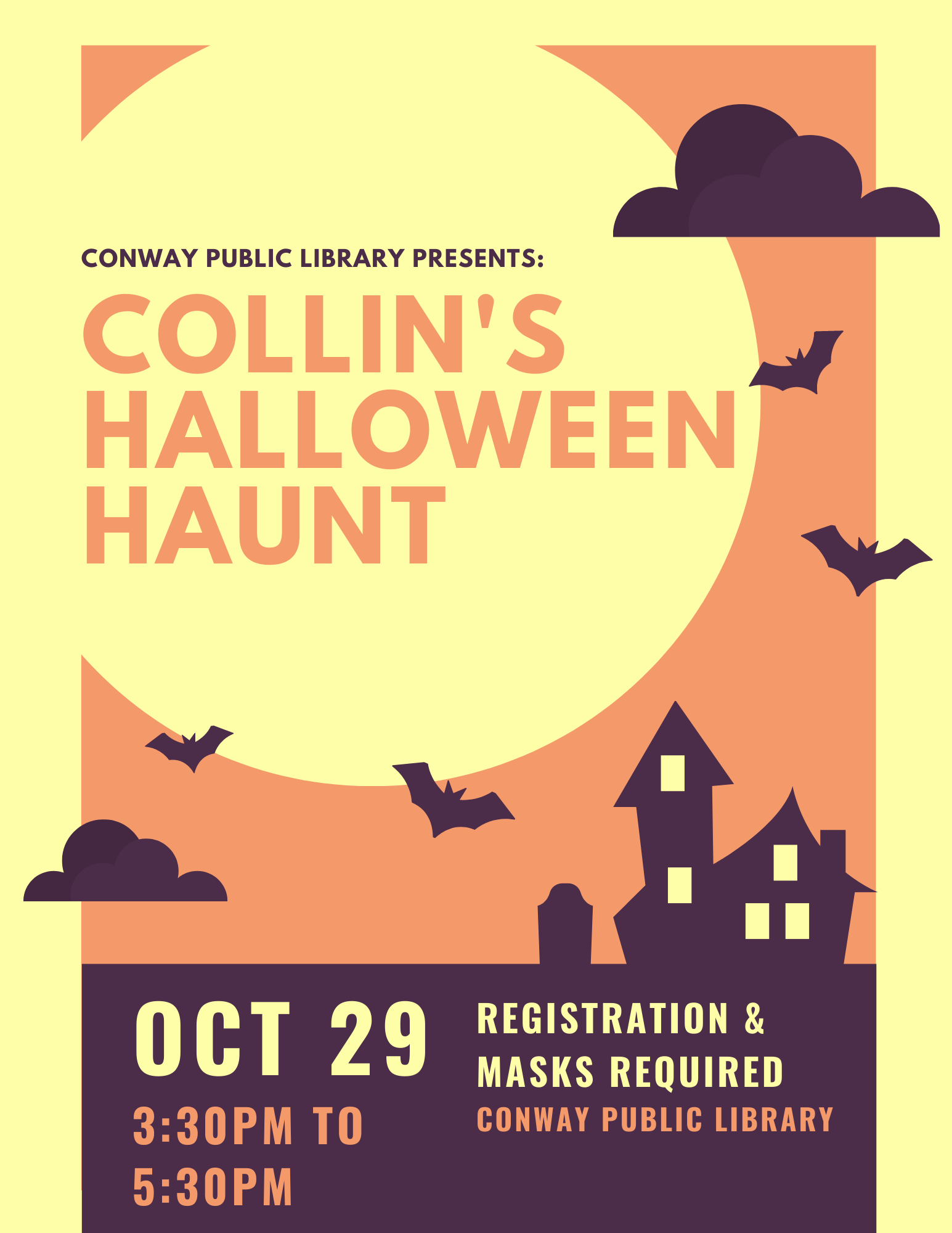 Today on The Magic Morning Show, Gino was joined by 12 year old Kennett Middle School student, Collin Laracy and the Conway Public Library's Tessa Narducci. Collin and the library are teaming up on October 29th from 3:30pm -5:30pm for a Halloween Haunt that Collin is putting together using his very own collection of Halloween Animatronics and decor. Collin has been collecting since he was a toddler and has a deep love for Halloween that he loves to share with his family, friends, and now his community. Registration is required to enter Collin's Haunt and masks are mandatory. Click the player to listen to Collin's Interview and get more details below!
From the Conway Public Library's Website:
One group of up to 4 people permitted through at a time, and CDC recommended MASKS are required. This event is not recommended for young children, and may be a little scary for some.
Collin Laracy is 12 years old and attends Kennett Middle School. Since he was a toddler, he has been fascinated with Halloween and animatronics. After visiting a family friends' decorated house with crazy halloween animatronics, he was determined that was what he wanted to do. He has over 20 animatronics ranging from 3 feet high to 10 feet high as well as hundreds of various halloween decorations.
For the past several years, Collin has constructed a haunted house for his friends to visit. In his younger years it consisted of decorations in one room. Gradually over the years, the haunting has spread out into the entire house.
About 3 years ago, the noise got to be too much for his parents and everything was set up in the basement. Once given the blank slate of the basement, he began designing the haunted house with tunnels, flashing lights, and different theme rooms. Decorating became a family event, with his younger sister Katie helping out. When Collin isn't searching for the newest halloween animatronic, he is mountain biking, skiing or drawing.
Attention: This program requires registration to gain entry. Register here:
https://docs.google.com/forms/d/1IswYLVn848wLC45UuCQ6ak17JyWLHxXFDGOsQgWbBcw/edit
or email tnarducci@conwaypubliclibrary.org
For more information about the Conway Public Library and their other events go to CONWAYPUBLICLIBRARY.ORG

https://www.conwaymagic.com/wp-content/uploads/2022/08/conway-magic-logo-300x216.jpg
0
0
Gino
https://www.conwaymagic.com/wp-content/uploads/2022/08/conway-magic-logo-300x216.jpg
Gino
2020-10-22 12:10:16
2020-10-22 12:10:22
Collin Laracy's Halloween Haunt at the Conway Public Library