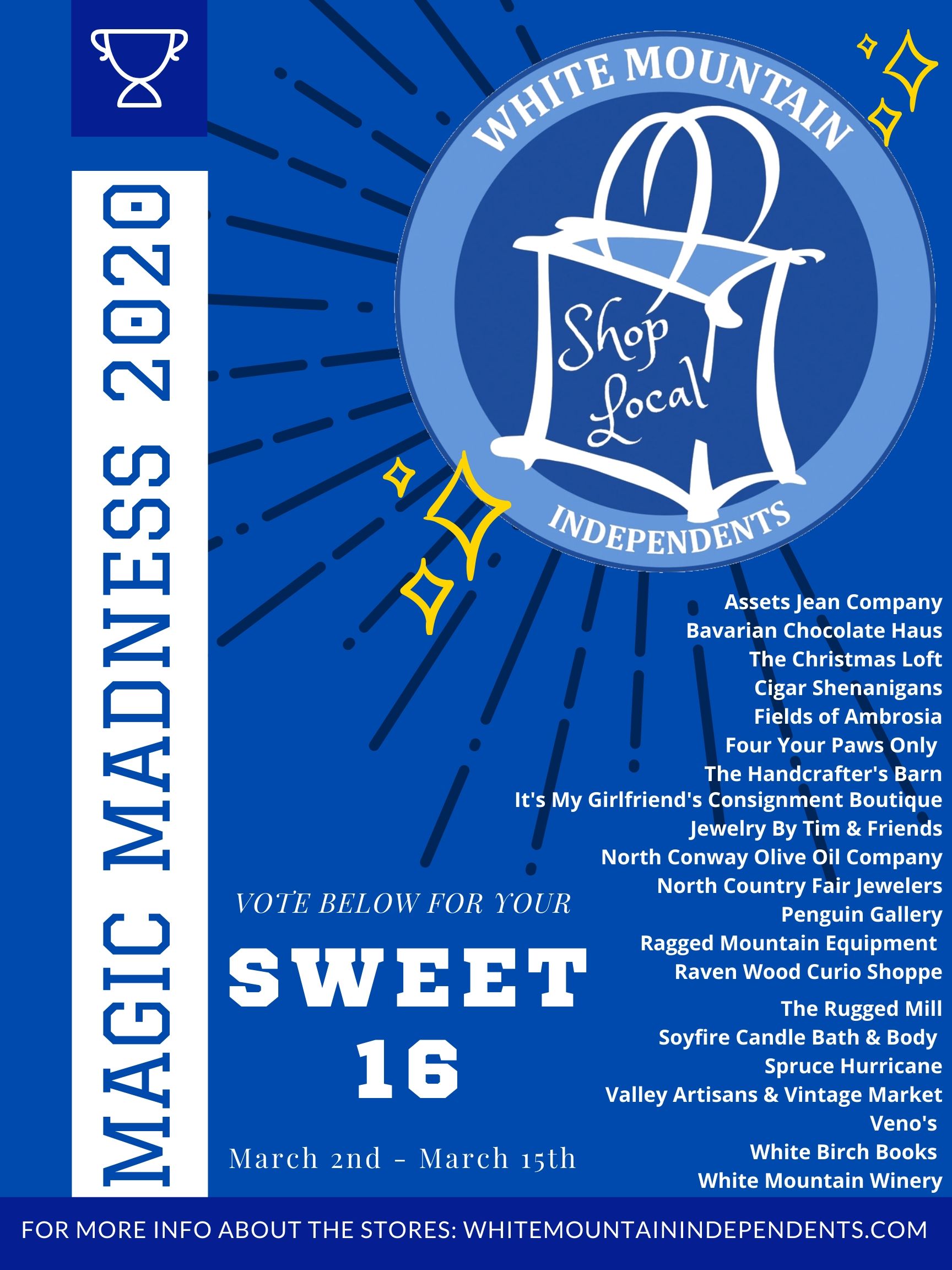 Once again in honor of the NCAA's March Madness we have teamed up with The White Mountain Independents to see who the Magic 104 Fan Favorite is…
We will be creating a bracket with your Top 16 White Mountain Independents…but who will the Sweet 16 be?
That decision will be yours…
From now until March 15th vote below for all your favorite White Mountain Independents. Vote for as many as 16 each day and on Monday, March 16th, the Sweet 16 will be announced throughout the The Magic Morning Show…
***When voting – it has been discovered that Google Chrome Users are having difficulty seeing the selection circles on the poll. We apologize for this inconvenience. What you will need to do is just click the Stores Name and then click Vote and your vote has and will still be counted. You should receive a message reading "Thank You For Voting". Again we apologize for this issue. Thank you for your understanding! ***
Then the real fun begins as that Sweet 16 will square off in head to head match-ups for your "text-in" vote each morning!
Tune in each weekday starting at 6am from Tuesday, March 17th through Monday, April 6th and text your vote to 603-356-9145, a winner will be announced each morning at 8:10am.
Plus, one lucky voter will be selected for a random White Mountain Independent Gift Certificate each day.
We're buying local all season long…where do you shop?
Special Thanks to ALL The White Mountain Independents!
Visit them today and find out more at WHITEMOUNTAININDEPENDENTS.COM
https://www.conwaymagic.com/wp-content/uploads/2022/08/conway-magic-logo-300x216.jpg
0
0
Gino
https://www.conwaymagic.com/wp-content/uploads/2022/08/conway-magic-logo-300x216.jpg
Gino
2020-03-02 08:00:38
2020-03-03 06:15:26
Magic Madness 2020