MEMORIAL HOSPITAL IN NORTH CONWAY SPEAKS ABOUT PLANS TO RESUME "NORMAL"OPERATIONS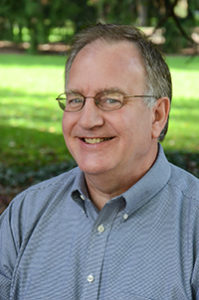 In the past 24 hours, the state has reported 44 new cases and 6 new deaths from COVID-19. Tim Kershner, Director of Relations and public affairs joined the team at Memorial Hospital in January of last year; coming to us from Penn State University where he served as their Director of strategic communications.
Since March he has had quite the experience with his new job. Taking steps toward a new unknown normal is tricky and here's what he has to say: "Memorial Hospital is going to follow the recommendations from the CDC and the New Hampshire Department of Health when we start to look at reopening. But I can tell you that when we do release our plans for resuming operations, patients can look to be welcomed back in phases with procedures and surgeries where further delay could cause some adverse consequences taking the highest priority." Knowing patients are still having troubles unrelated to Coronavirus is a serious concern.
Tim Kershner has been dedicated to our health system even before he arrived and his quote from the mainehealth.org website shows his enthusiasm for our community and the strength of Memorial Hospital. "Memorial Hospital is an organization that has long delivered great care, and coming here to tell that story and keep the organization connected to its patients and the larger community is a tremendous opportunity," said Kershner. "With the backing of MaineHealth, the region's premier health system, the future is very bright here, and I'm excited to be a part of it."
Kershner is now part of history in the Mount Washington Valley. He is currently using local media outlets to relay information and help our community. In an informative recent interview on WMWV's drive time segment, his colleagues President Art Mathisen and Chief Medical Officer Dr. Matthew Dunn and Emergency Management Coordinator Will Owen were available to let the Mount Washington Valley know what we can expect at this time from the hospital. They go on to explain that they're doing everything they can that's clinically safe for patients who walk in the door in urgent or essential matters. That current patient concerns are also theirs, even now.
But how do we move forward? Tim Kershner goes on: "We do expect that when we start to resume normal operations, we'll do it in phases, with the realization that COVID-19 will be part of our lives for some time to come."
NH is waiting until tomorrow to get Governor Sununu's orders regarding the the extention of New Hampshire's emergency orders. In theory, public health officials are ready to preform 1,500 test per-day and that the addition of five new testing sites would make that possible. He also notes the growing cases in Massachusetts , the outbreaks in Salem and Dover senior facilities but says that the percentage of positive cases is only improving.
Stay tuned for more details.
https://www.conwaymagic.com/wp-content/uploads/2022/08/conway-magic-logo-300x216.jpg
0
0
Shannon Kelter
https://www.conwaymagic.com/wp-content/uploads/2022/08/conway-magic-logo-300x216.jpg
Shannon Kelter
2020-04-30 17:30:54
2020-04-30 17:30:54
MEMORIAL HOSPITAL IN NORTH CONWAY SPEAKS ABOUT PLANS TO RESUME "NORMAL"OPERATIONS