Third Hiker Within A Week Needs Rescue After Getting Lost Exploring Diana's Baths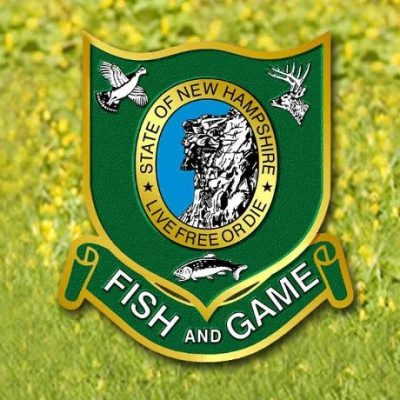 BARTLETT, NH – A third hiker within a week has gotten lost while exploring Diana's Baths.
New Hampshire Fish and Game officials say that conservation Officers along with US Forest Service, a Carroll County Sheriff's Deputy and Bartlett Police responded to call for a lost hiker on Friday on Red Ridge Trail in Bartlett.
Authorities said that 37-year-old Saima Firdoos went hiking to Diana's Bath and stayed for a while to enjoy the fall foliage and watch the sun set. Upon departing she took the wrong trail heading in the opposite direction from her parked vehicle at the Diana's Bath parking area. After realizing that she was on the wrong trail and unsure of her location she called 911 for assistance. GPS coordinates placed her about 1.5 miles from the trailhead parking area, and because she lacked a light source or any way to navigate rescuers were sent to her location.
Rescuers found her at 8:32 p.m, she was given a light and escorted back to an awaiting vehicle and then driven back to her vehicle at Diana's Basin parking area arriving at 9:24 p.m.
Last Tuesday a Maryland couple ended up half a mile north of the summit of North Moat Mountain, after getting lost while hiking by Diana's Baths.
Fish and Game Officials said that these incidents are good reminders to plan appropriately when recreating outside. When hiking in the mountains always monitor the weather forecasts and alter or delay you hike if necessary. The weather suddenly and frequently changes in the mountains; hikers should carry appropriate equipment for unexpected situations and be prepared to spend the night if necessary. Having appropriate gear aides in safety. Visit hikesafe.com for a list of recommended hiking equipment.
https://www.conwaymagic.com/wp-content/uploads/2022/08/conway-magic-logo-300x216.jpg
0
0
Tony
https://www.conwaymagic.com/wp-content/uploads/2022/08/conway-magic-logo-300x216.jpg
Tony
2018-10-15 13:30:38
2018-10-15 15:34:18
Third Hiker Within A Week Needs Rescue After Getting Lost Exploring Diana's Baths